Designing the Perfect Bathroom

Your bathroom is one of the most utilized spaces in your home.? So naturally when choosing to update it, you want to make sure you get things right.? It can quite the daunting task but it is important to take the time to break down the process step by step and reach out to an expert as you need help along the way.? Here are some of the most important steps to consider.
The first step in designing a bathroom is to think about how the space will be used, and what your needs and preferences are. Consider factors such as the number of people who will be using the bathroom, and your personal style and taste.
The layout of the restroom is an important factor to consider, as it will determine the placement of the fixtures and appliances, and the overall flow of the space. Some common bathroom layouts include the traditional one-wall layout, the galley layout, and the L-shaped layout.? The current space you have to work with and the locations of existing plumbing and electrical could influence these decisions depending on cost considerations.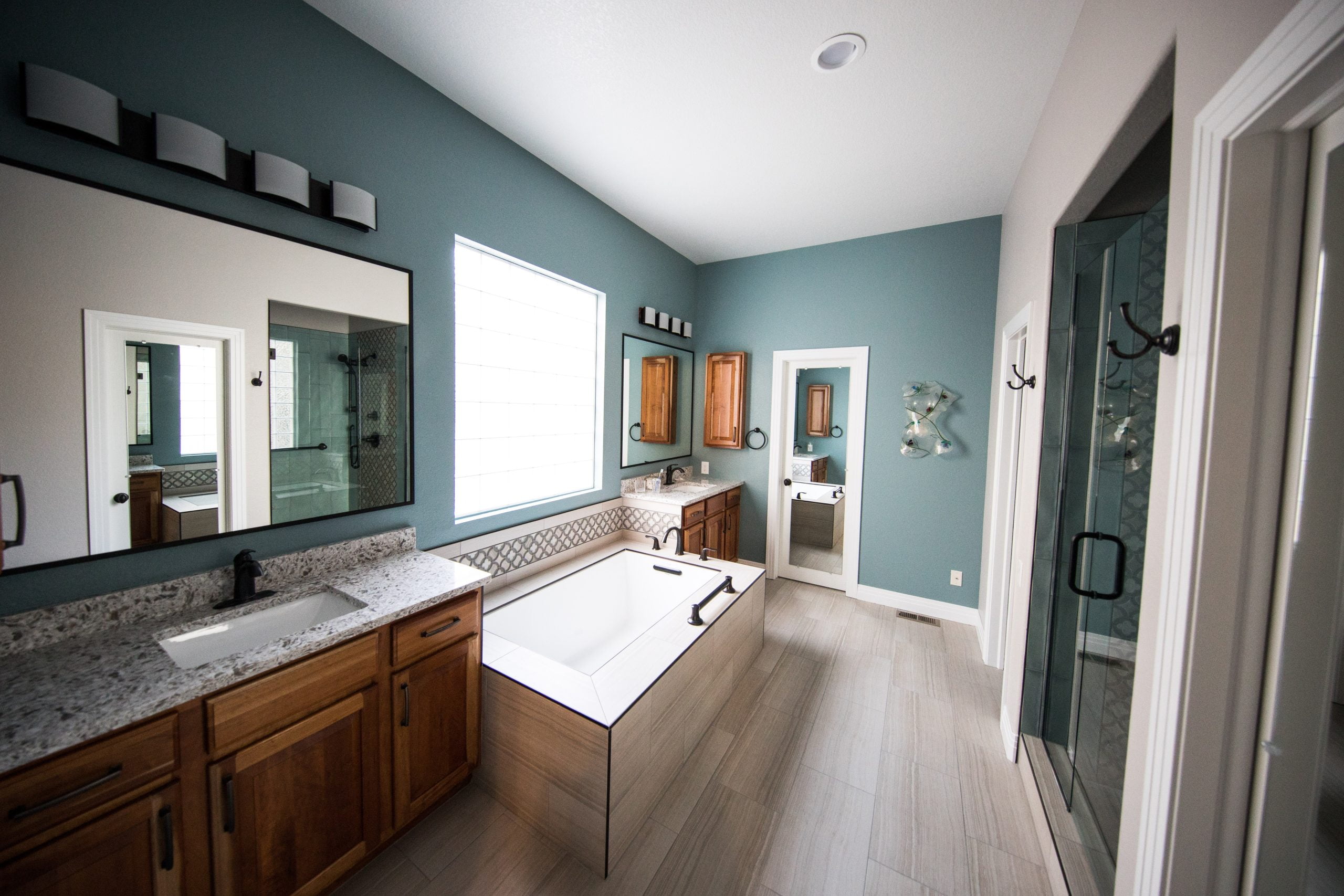 Master bathroom example design with 2 vanities, a bathtub, and shower.

Once you have a layout in mind, you can start choosing the fixtures and materials that will be used in the bathroom. This may include a vanity, toilet, bathtub or shower, and flooring. Consider the style, quality, and functionality of each item, and choose materials that are durable and easy to maintain.? It's important to think about who will be using this space since a master bathroom will often be approached much differently from a guest bath.
The final step of design is to add the finishing touches that will make the space feel complete and inviting. This may involve adding decorative elements such as tiles, paint, and accessories, as well as lighting and ventilation to create a comfortable and pleasant environment.? You may want to hang towel racks for functionality and even decorative items such as artwork to make the space more inviting.
Overall, the best path to the perfect bathroom design is to consider your needs and preferences, choose a layout and fixtures that will work well in the space, and add finishing touches that will make the bathroom a functional and enjoyable place to be.? Following these steps will put you well on your way to a space that works for you and your family for many years to come.